FOLLOW US ON INSTAGRAM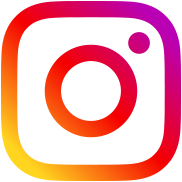 @MYSQUASHCOACH
Manu Yam is a Level 2 certified squash coach, recognised once again in 2019 as Auckland Coach of the Year. He was also New Zealand Performance Coach of the Year 2018. Manu offers squash lessons in Auckland to adults and juniors.
Manu has just been given a role in Squash Auckland as the Coach and Player Development Leader as part of its restructuring to align with Squash NZ's strategic direction where coach development is a high priority.
Manu has just been given the 2021 Squash Auckland Performance Coach of the Year Award adding to his collection of Coaching Awards throughout his coaching career. His hardwork and dedication in 2021 in spite of the pandemic has been recognised and given importance.
Manu has been playing competitive squash for the past 33 years, taking part in international tournaments, and was Philippines National Champion for 10 years. He has been awarded Coach of the Year by Squash New Zealand in 2015 & 2009, as well as 2019, 2018, 2017, 2015 & 2008 Auckland Coach of the Year and 2015 New Zealand School Coach of the Year.
Manu enjoys developing young players, allowing them to successfully compete on a national level. He has extensive coaching experience of players at all levels and runs a successful programme at Belmont Park Racquets Club and has been assisting Squash Auckland in some of their junior, ladies and school programmes. He has also been working closely with Squash New Zealand running several high performance camps.
Manu has formed a team of young coaches, mostly his former and current students all of whom are now properly qualifed. All of them are very familiar to his style of coaching and follow his coaching philosophy. All strictly implement his club and team culture and all are very experienced with helping Manu run his different programmes across all levels and ages of players. They are part of the MySquashCoach team of coaches. They are now running several programmes in other clubs namely Devonport Squash Club, Henderson Squash Club and Remuera Rackets Club. Manu and his MySquashCoach team also endorses the OLIVER brand of squash rackets and other squash equipment and demo rackets are available to use in Belmont Park Racquets Club and Devonport Squash Club.